Tallapoosa County Alabama Photographs
Sarah Ella "Shug" Abbett
Sarah Ella Abbett (1872-1952), daughter of John Ezekial Abbott/Abbett and Mary Elizabeth Shockley, was fondly called "Shug" by her family and friends. A small woman in stature, but physically strong and bright, "Shug" was descended from a long line of hard-working and honest people who were in the colonies before the Revolutionary War.
"Shug's" brothers were Jackson W. Abbett, Thomas E. Abbett, John Jordan Abbett, James E. Abbett, and Albert Gaines Abbett. Her sisters were Frances Emma Abbett Ingram, Mary Jane Abbett Tapley Stephenson, Nancy A. Abbett Smith, Martha Susan Abbett Tapley.
"Shug" married Eli Jackson Harris, son of William D. Harris and Emeline Burnett, October 30, 1895, in Tallapoosa County, Alabama. They had six girls: Ludie Harris Harrelson, Onnie Pearl Harris Patterson, Ella Mae Harris Evers, Katie Bell Harris Boone, Minnie Lee Harris Powell, and Mary Ann Harris Scott. Their son, Reuben Harris, died at an early age.
"Shug" died in 1952 at the home of her youngest daughter, Mary Ann Harris Scott, located on Scott Road, Alexander City, Alabama.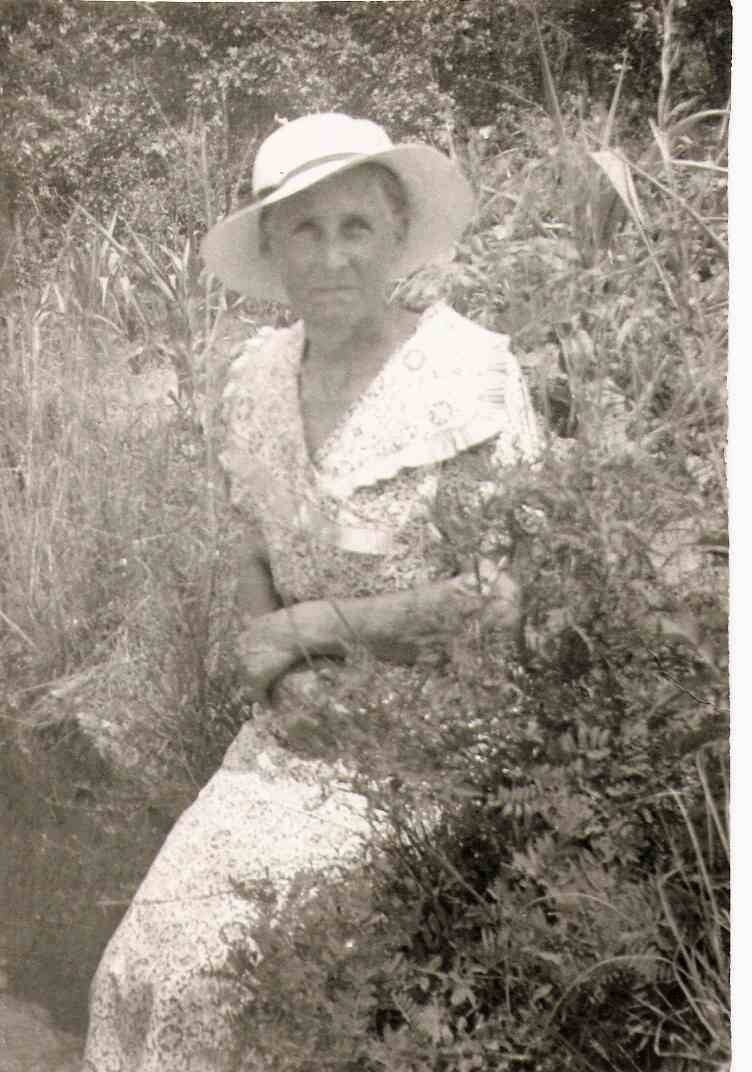 Contributed by Sandra S. Wilson Jun 11, 2004 earlwilson1@charter.net


************************************************
Copyright. All rights reserved.
http://www.genrecords.net/altallap/ ************************************************