My great uncle Joseph Garner Grindle & wife Ella Hobbs.
They are interred in the old Sardis cemetery next to three of their children who died at birth.
He died in 1932, she in 1930. They had one living daughter named Vivian...Bob Blain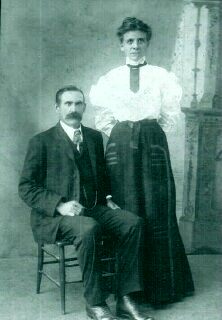 Joseph Garner Grindle, his wife Ella Hobbs & their daughter Vivian for whom my mother was named.
If anyone has any information as to Garners parents, I would appreciate hearing from them.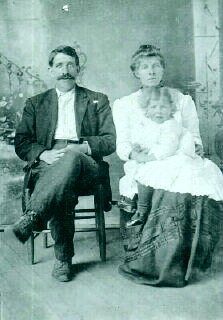 Contributed by Bob Blain Jan 2003 BNSURVEY@aol.com

Back to Clay Co. Al Photos

Back to Clay Co. AlGenWeb